Blog
The area the building wall is located in is between the area known as 'The Exchange' and that known as the 'Warehouse Precinct'.
The Exchange was earlier the city's commercial hub.
The wall is located on a juncture between the two "worlds" – both of which were negatively impacted by the changing economy.
Over time both areas declined, lost its hustle and bustle and many buildings were demolished.
After decades of decline, the area is now being rejuvenated.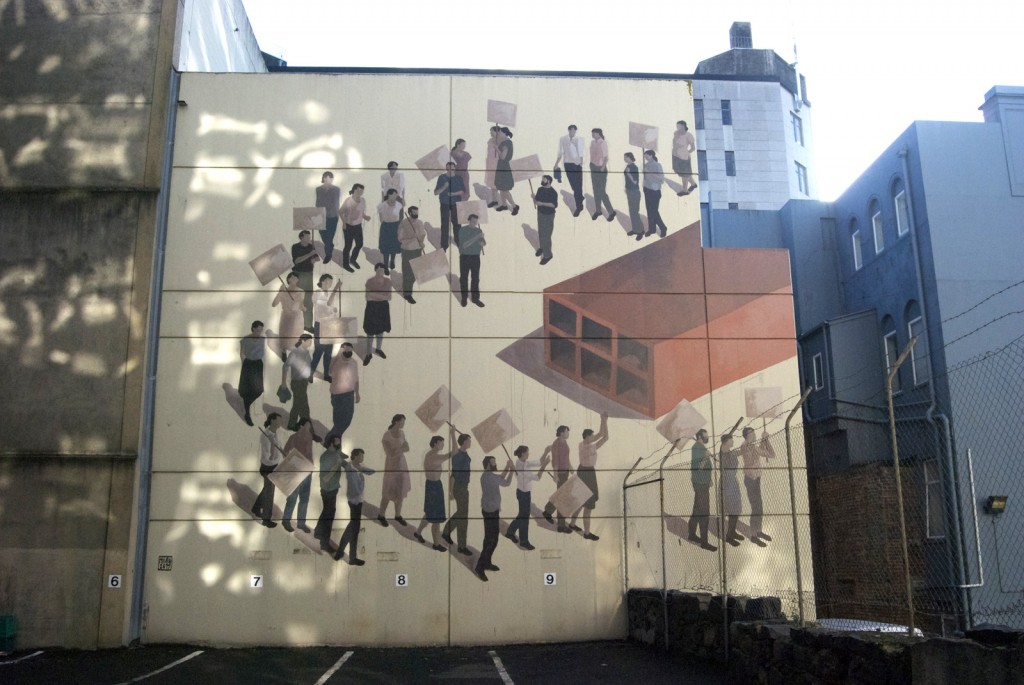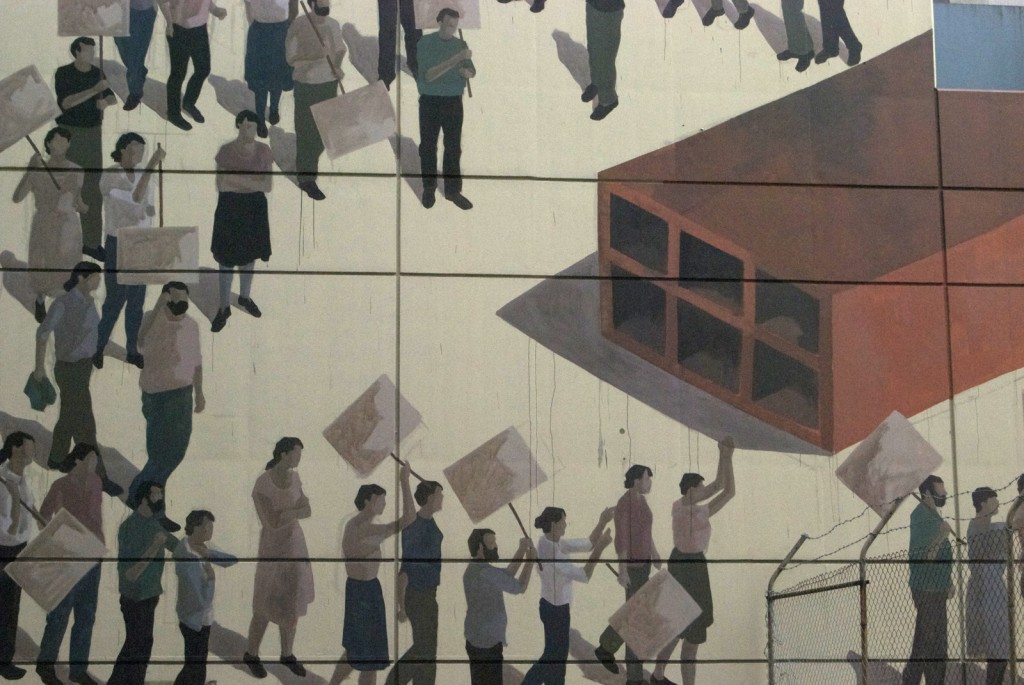 Special thanks to Justin Cashell, Glen Hazelton, Jessica White, Martine Cashel-Smith and all the people that looked after me during the time I spent there.