Blog
The Cabanyal neighborhood is a Protected Historical Set of the city of Valencia, declared Good of Cultural Interest in 1993. Since 1998 the neighborhood was threatened by a municipal project that intended to expand an avenue that runs through its central part. The project to extend the avenue supposes the destruction of 1651 homes. Not only would destroy a Historic Set with centuries-old buildings but also a way of life, of social and human relations. Once again we witness the eternal confrontation between the conservation of the heritage or the speculative development of a city.
The house where this wall is painted was going to be the first in being demolished if the project had been carried out, it is located at the beginning of what would have been the extension of the avenue.
Special thanks to Juan Peiro for everything. Thanks to Antonio Sena for the photos.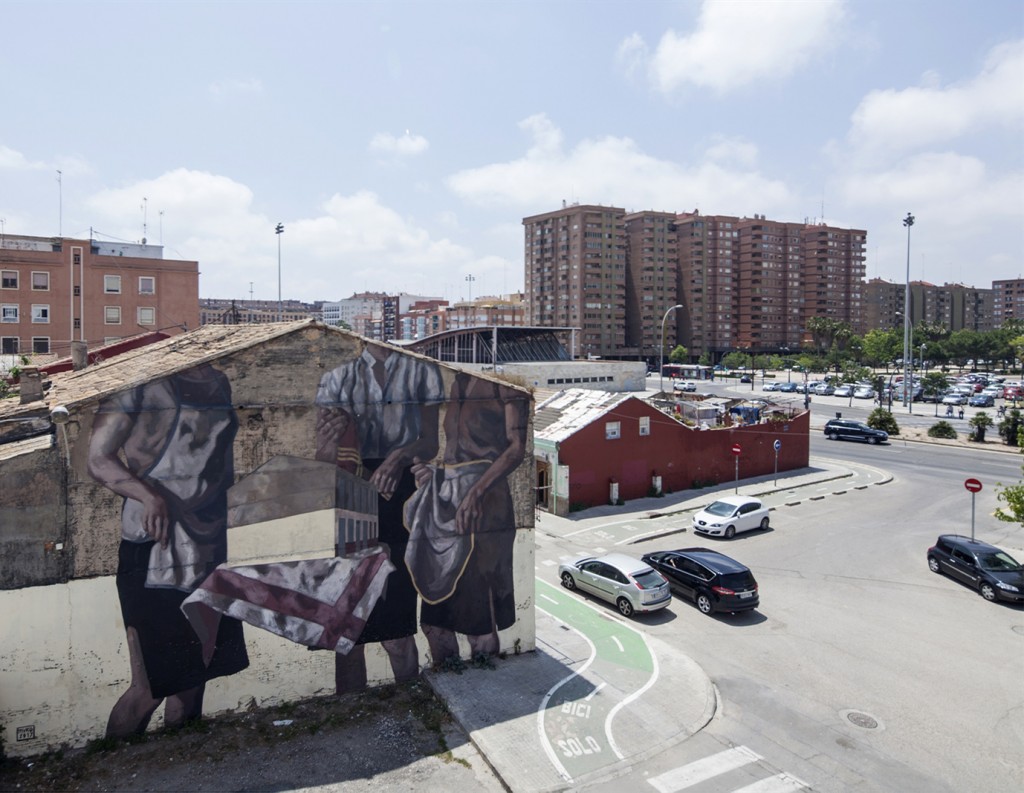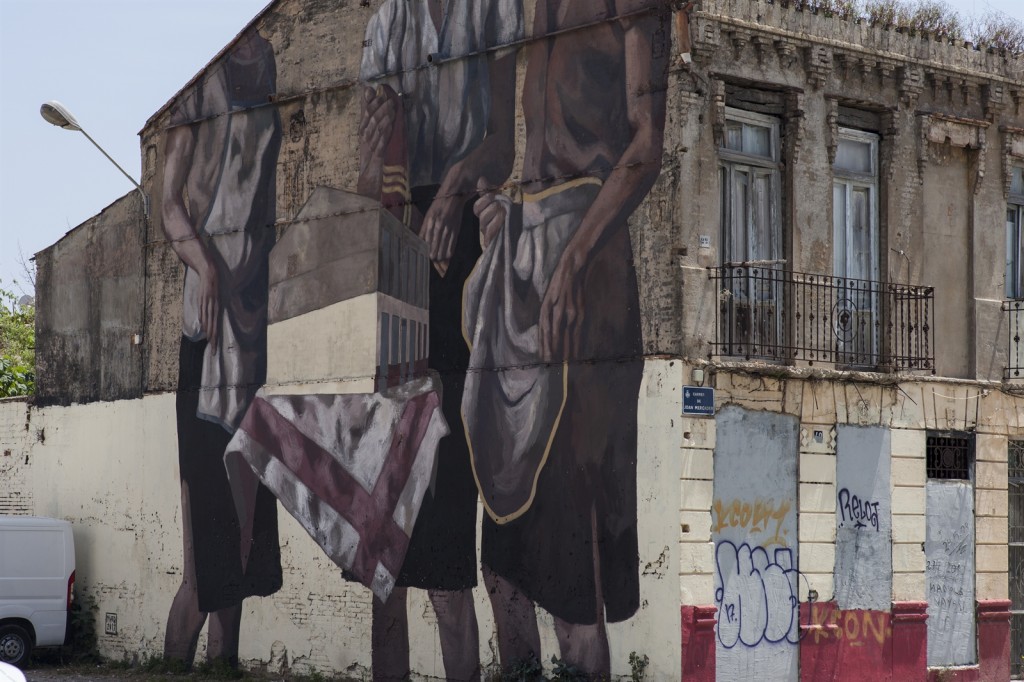 It has been said that Berlin is planning to build a wall to protect Berlin Wall, partly from the tourists who feel the need to bring home a piece of the wall. Besides, one of the lucrative busines of Berlin Wall are the pieces of wall that are sold in stores as souvenirs to take back home.
All this brought me to think in the need of possess that we have as humans, to own, to have exclusive control of things.
Appart from this, thanks to Nika Kramer Photography chat, I've got to know that some protests took place in the capital following the withdrawal of several segments of the wall to facilitate access to the construction works of a luxury skyscraper. I think this image can work quite well along with this last story.
Many special thanks to Evan Pricco, thanks to everyone involved in this project and to all the artists for the nice time shared.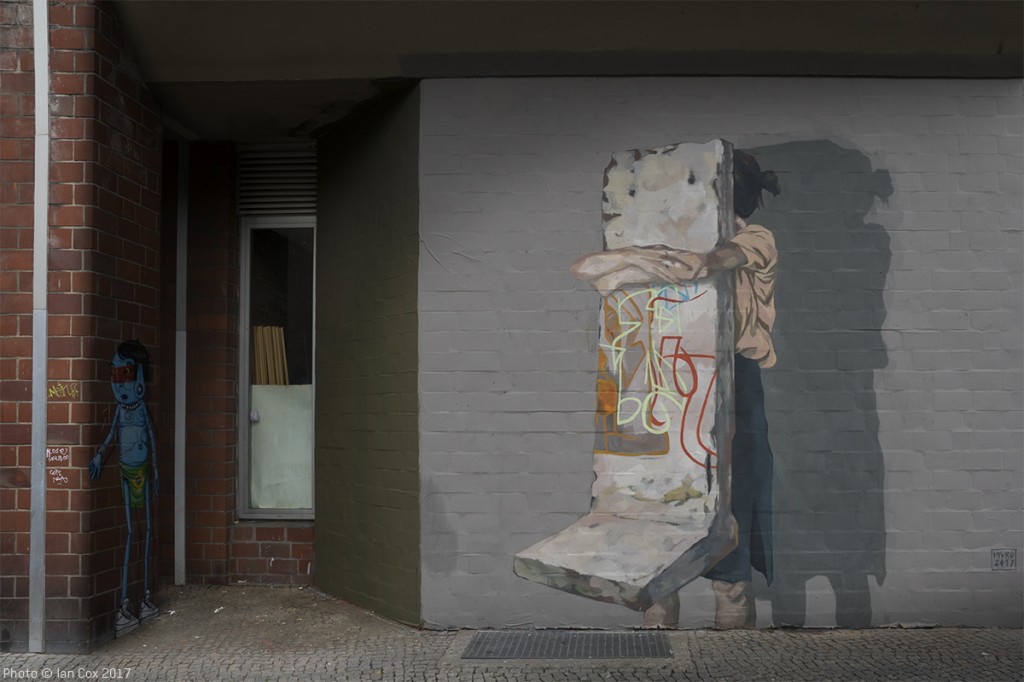 ¨Proceso de ocupación de un espacio¨ (Process of occupying a space)- for Ús Barcelona, festival d'art i espai públic– Barcelona, Spain 2017.
Many special thanks to EDJINN for the BIG help, many thanks to Miriam Alarcon and Marc Garcia Sanchez for all the care.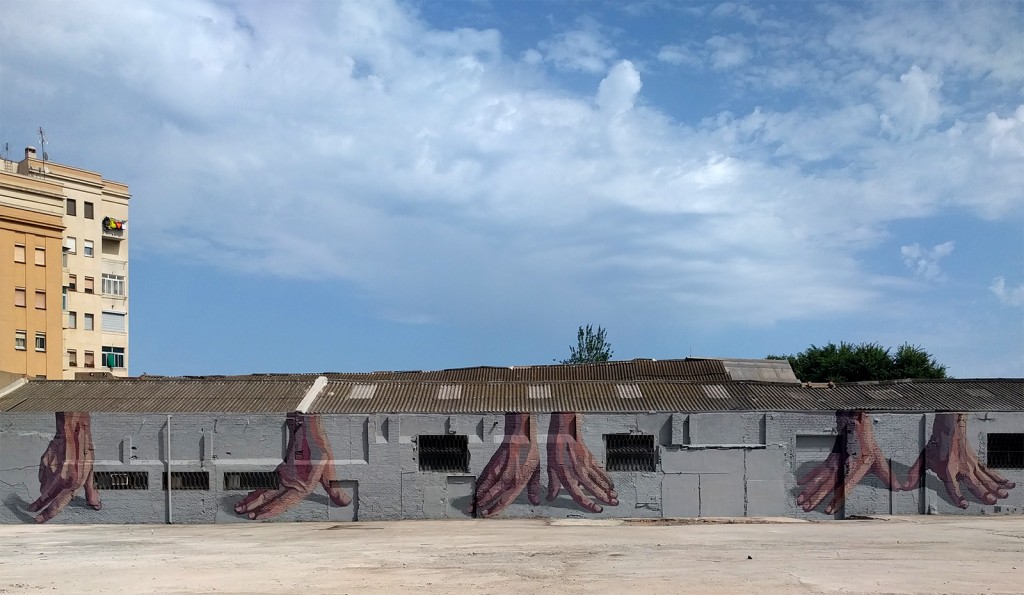 This piece was inspired by the long-standing state in Belgium, an inconstant integral situation that lives every day to the limit of disintegration. Separated into two irreconcilable linguistic communities, with different cultures, along with old ethnic discords and other stories, are the basis of the crisis of this fragmented country. Researchers said that Belgium is the country that was the longest time without consolidating its own government, paradoxically, its capital Brussels, is considered the European Union capital. It is said that if Belgium collapses, the European Union will follow its steps.
The image shows a person recomposing a broken pottery, it will be unthinkable to return it to its original state, neither to know how much it would be able to take once recomposed, not even how much it will be able to resist. Taking this from a more human perspective, this wall speaks about the fragility of life in all its aspects.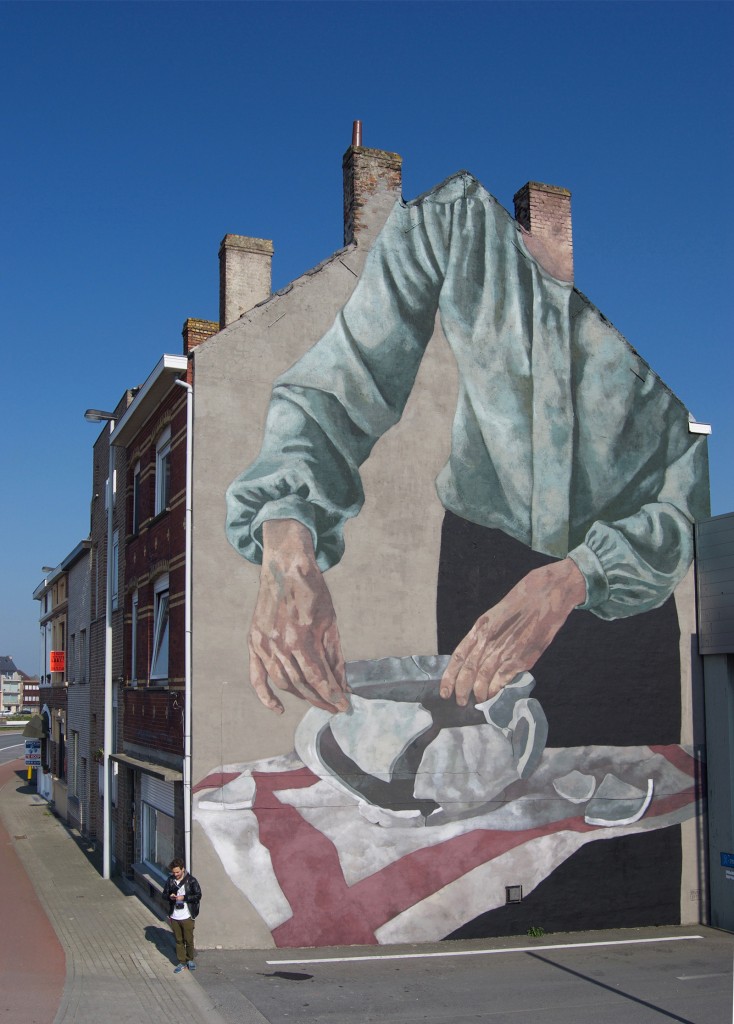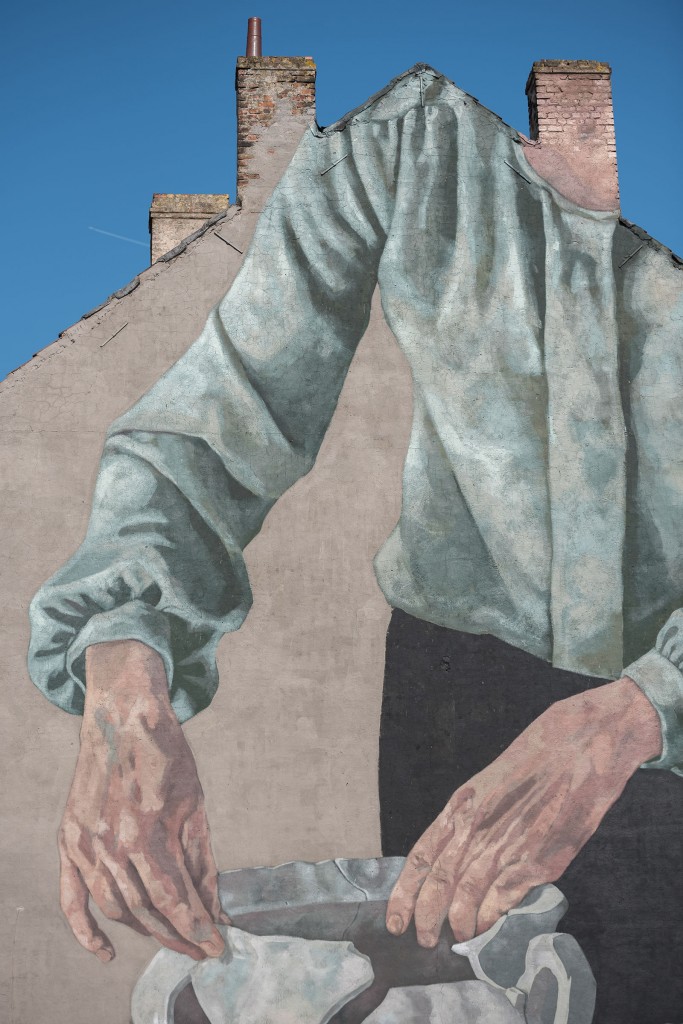 (@aruallan photo)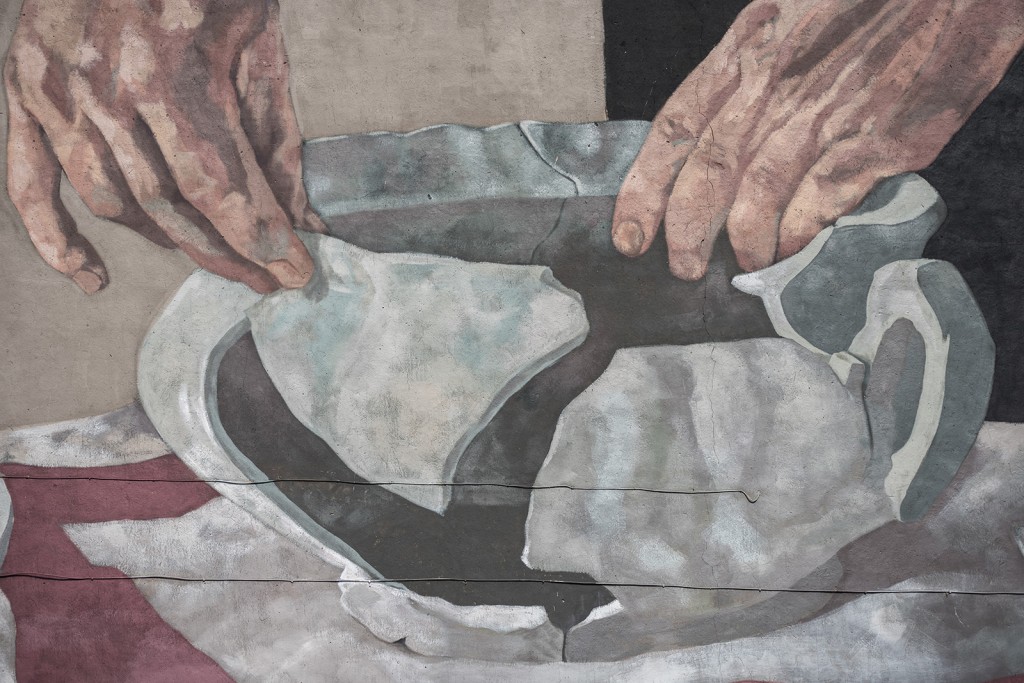 (@aruallan photo)
Many special thanks to everyone involved in this projects, thanks to all Oostende neighbors for their hospitality.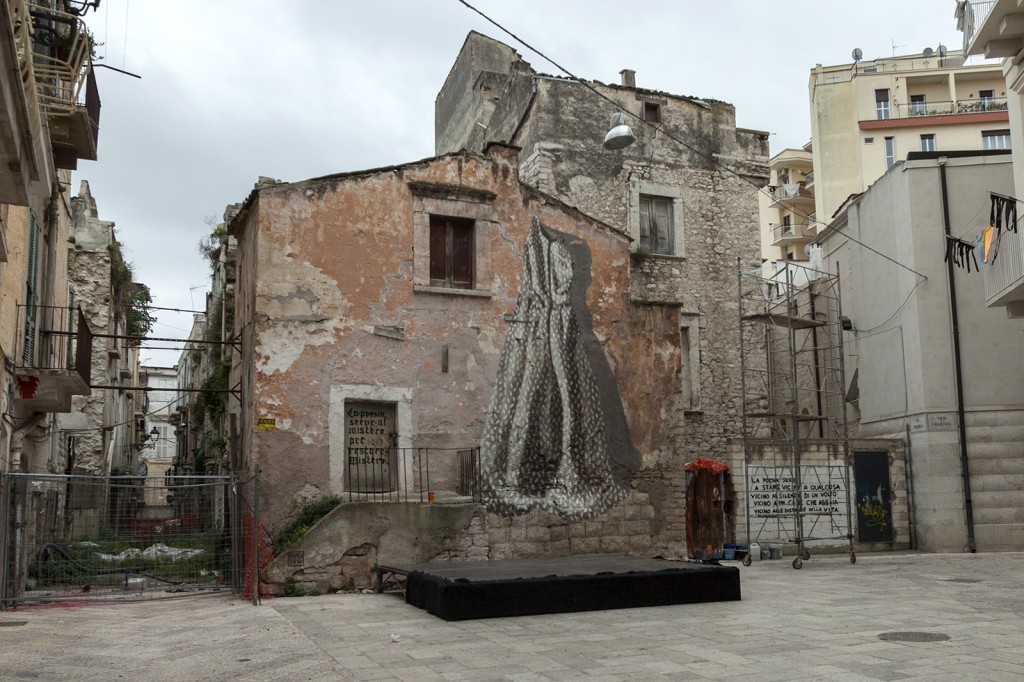 Antonio Sena Photo.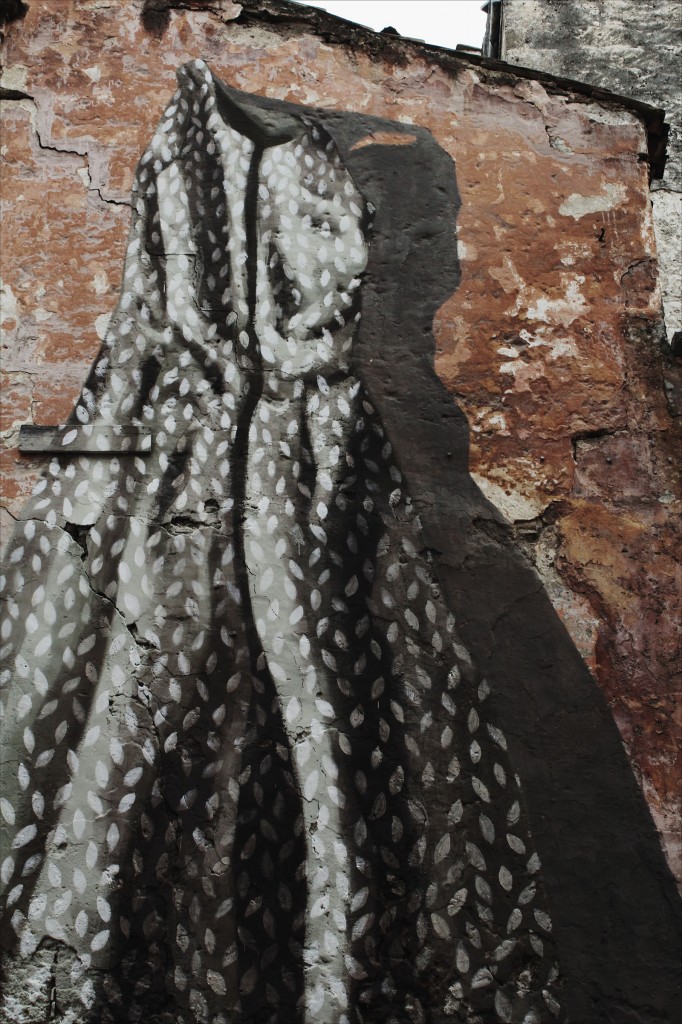 Corrado Bove photo.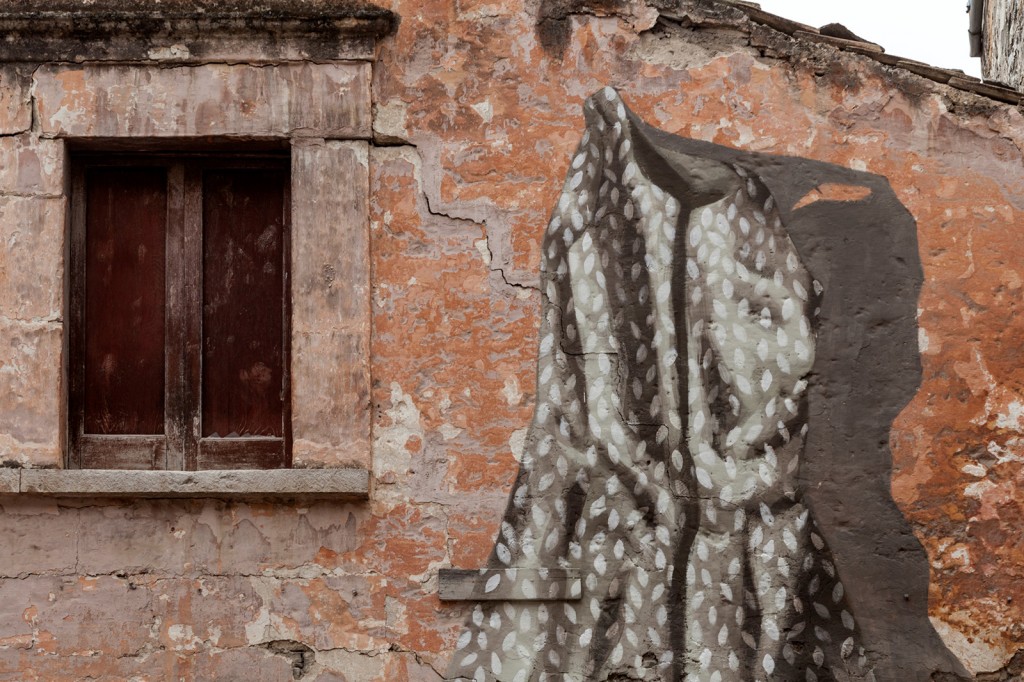 Antonio Sena Photo.
This wall was painted in less than two days time, impossible to have completed it without the magnificent help of Pol aka 2000nce. Special thanks to Miriam Alarcon and Marc Garcia Sanchez for all the love and to Pol for his inconditional support. (Photos by Joan Piol)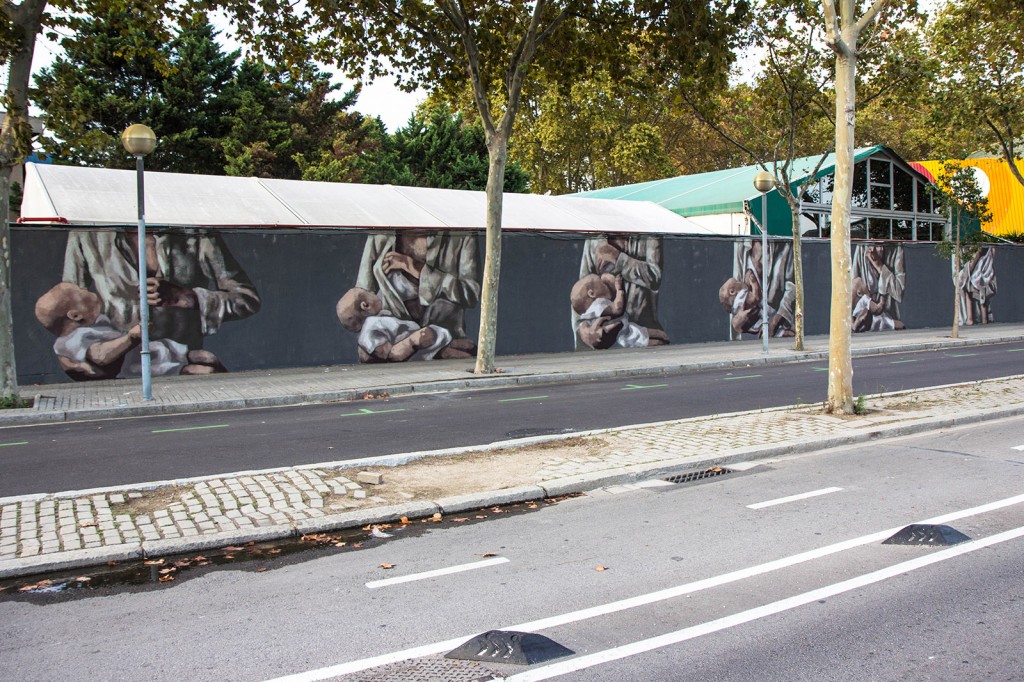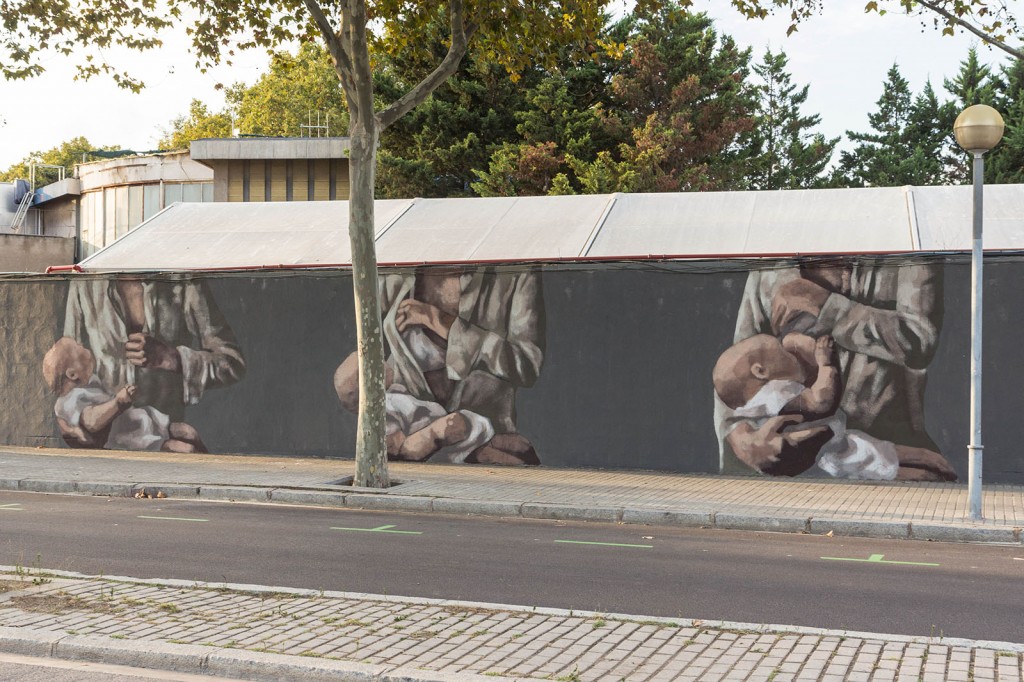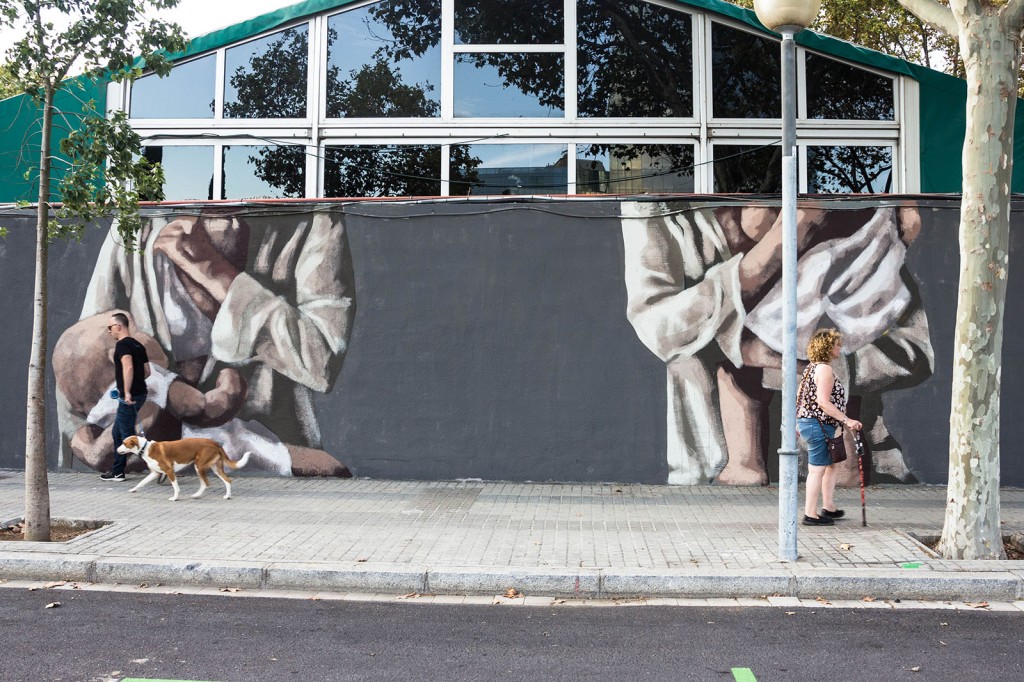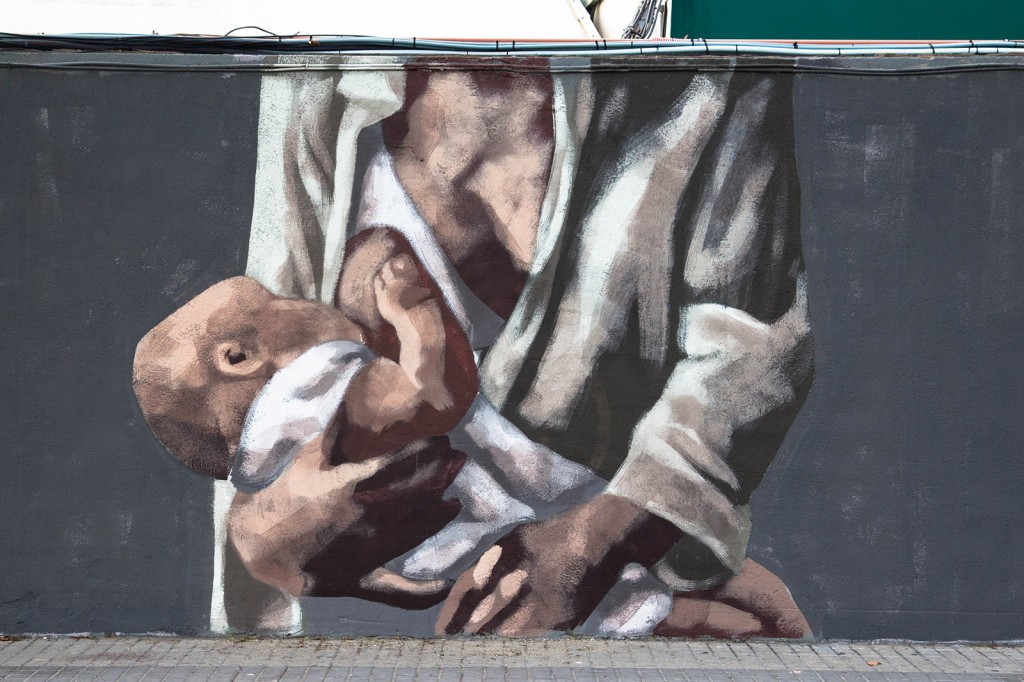 This wall pays tribute to Maria Ochipinti ( 1921-1996 ) militant pacifist, anarchist, feminist, a woman who can be´hardly labeled, recorded in Sicilian history as an emblem of Sicilian women's protest in the mid-forties.
Maria Occhipinti's life has not been easy, her quest for freedom and struggle against all kinds of injustice forced her to be uprooted, to move like a nomad without a home. A life full of pain and loneliness, a woman who, by her way of thinking, was marginalized by her people, one of the reasons why she had to live her life in exile. The journey was for her a way to affirm her own freedom, to revolt against bourgeois normality. Maria was a woman who always remained firm in her convictions, sacrificing her life for ideas that went beyond herself, it is her humanity that always prevails in all her actions.
This wall speaks of her passion, her freedom and greatness, but it also represents the incomprehension, abuse and marginalization she had to live with all her life.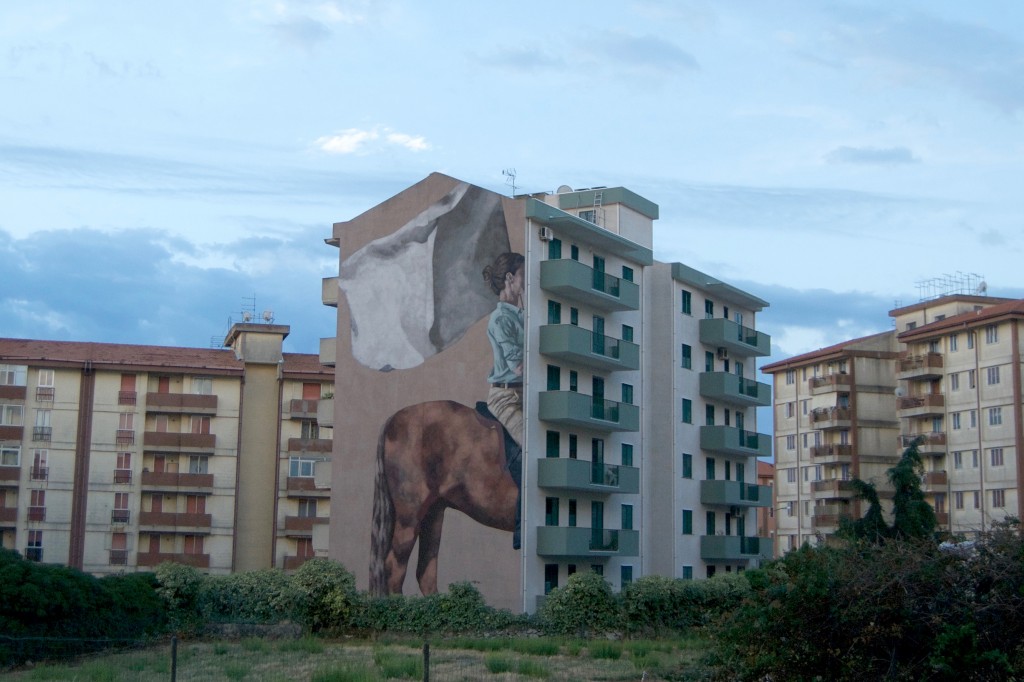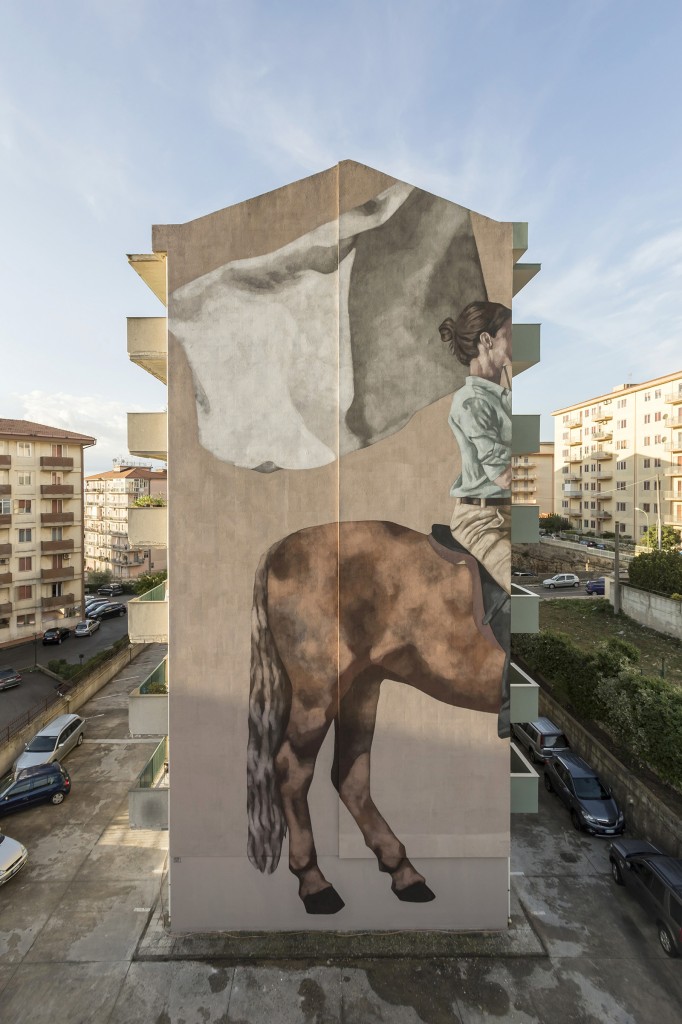 (pic by Marcello Bocchieri)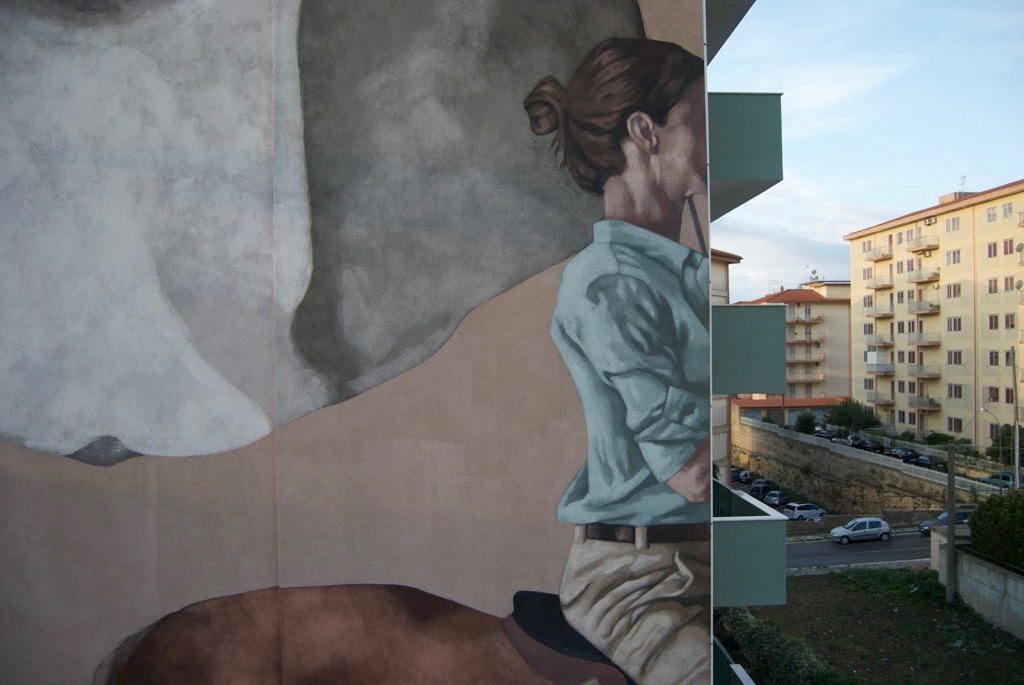 Many special thanks to Antonio Sortino and Vicenzo Cascone for all the love and care. Thanks to Ciccio Ficili for his help and great company. Thanks to Maria Occhipinti family and to all Ragusa neighbords for their support and hospitality.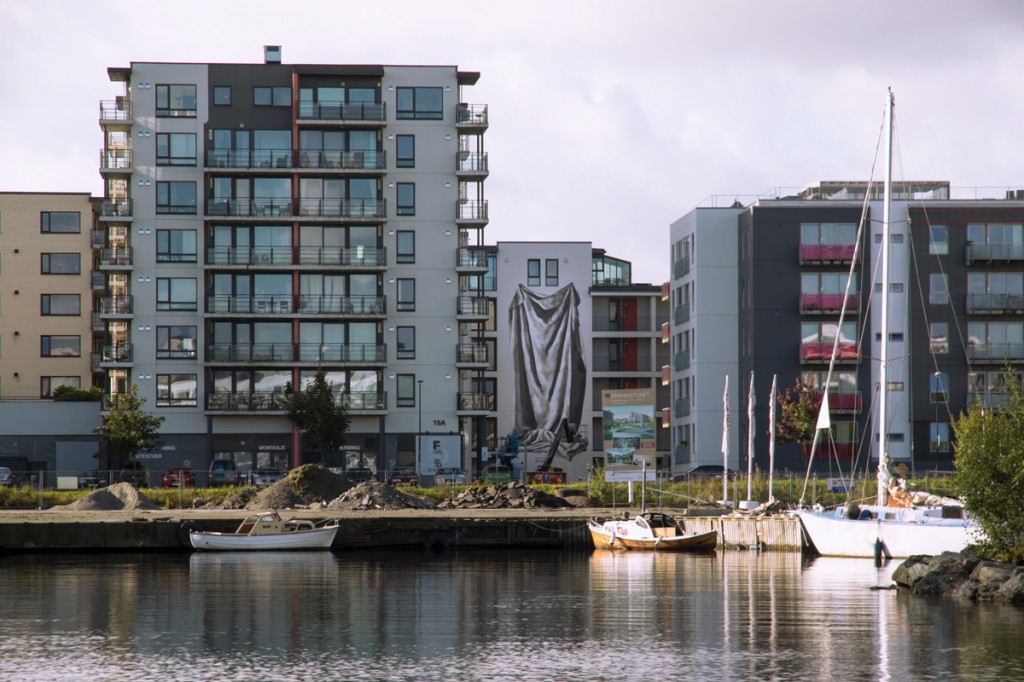 (Henrik Haven pic)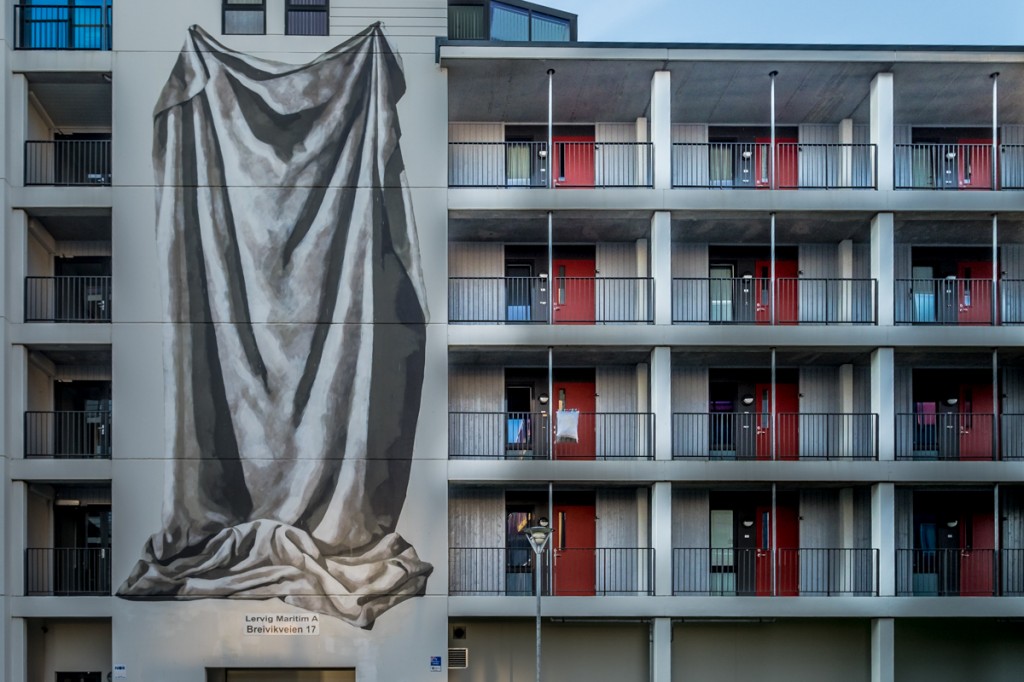 (photo credit: Brian Tallman)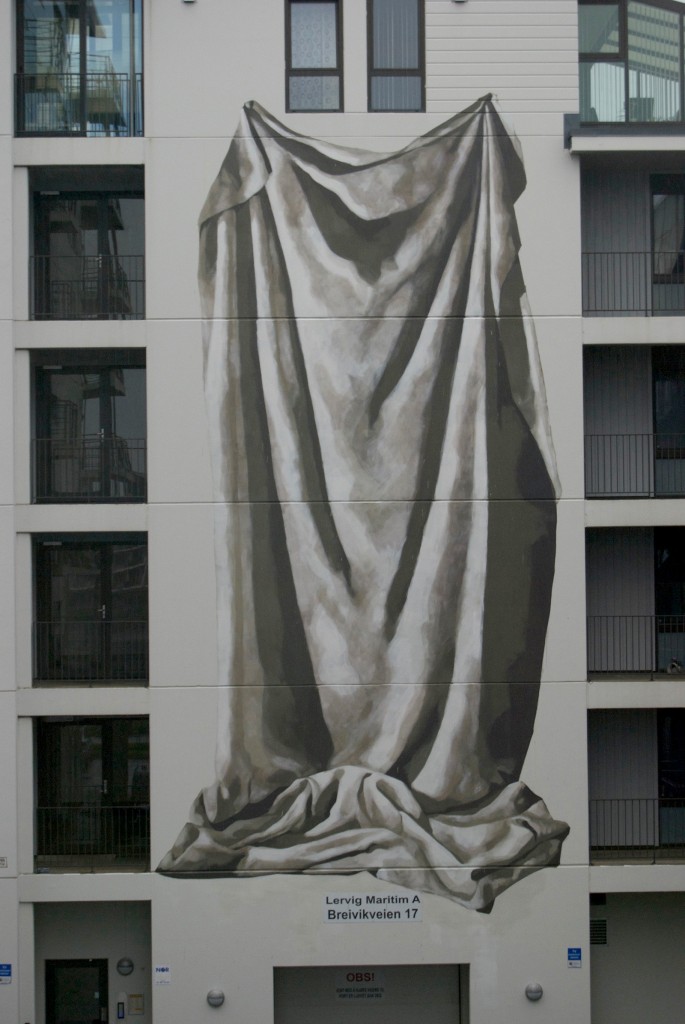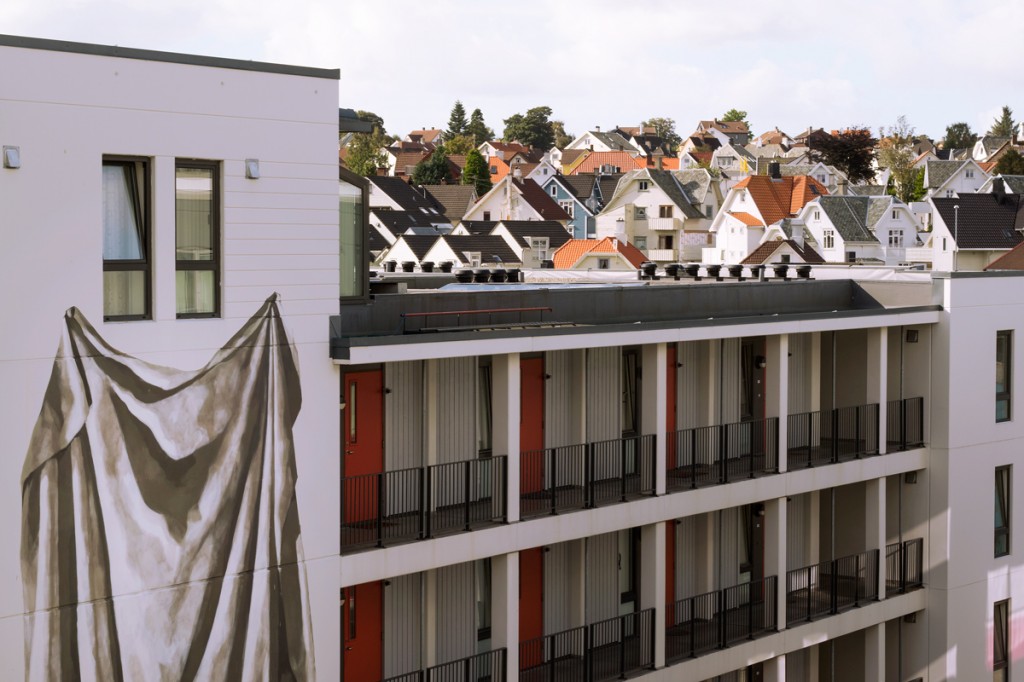 Special thanks to Martyn Reed and James Finucane for all the love. Thanks to everyone envolve in this project for the care and help.
Lioni was one of the towns worst affected by the Irpinia earthquake of November 23th of 1980. Almost the entire housing stock resulted destroyed or severely damaged. The city was awarded with the Gold Medal for Civil Merit for the demonstrated ability to assess housing reconstruction capacity. This Wall is painted in one of the houses that remained standing.
Many special thanks to Antonio Sena and Dario for all the love and care. Thanks to everyone that took part in this project and to Lioni neighbors for their friendship and hospitality.